June 24, 2021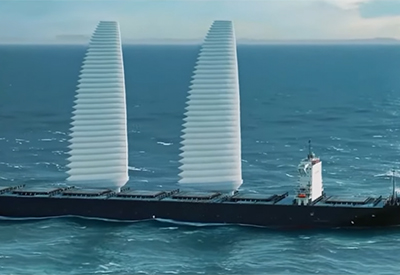 French multinational Michelin has announced its Wing Sail Mobility project (WISAMO) solution – an automated, telescopic, inflatable wing that can be fitted on all types of vessels, including cargo ships and pleasure craft.

The team behind the project claims the innovative sail design harnesses the power of the wind and can increase a ship's fuel efficiency by 20%.

According to Michelin, the giant sails aim to help to reduce the carbon in maritime shipping and have been developed through collaboration between Michelin Research & Techniques and two Swiss inventors.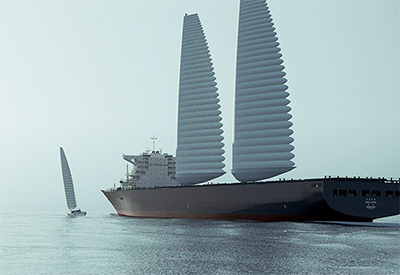 The WISAMO inflatable wing system can be adapted to ro-ro ships, bulk carriers, oil and gas tankers as well as sailing boats. It can be fitted as original equipment on new-built ships or retrofitted on in-service vessels. The design will be fitted on a merchant ship in 2022 and Michelin expects it to go into production following completion of the trial phase.

The WISAMO team claims the inflatable sail "is particularly efficient upwind. It can be used on any maritime shipping route. The telescopic mast is retractable, making it easy for a ship to enter harbours and pass under bridges."