March 15, 2023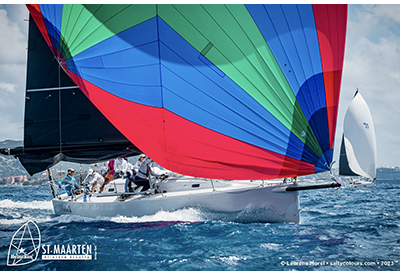 By Allegra Smith-Herriott
Bella J from Royal NS Yacht Squadron had a successful regatta with a crew of 13
Canada was well represented this year at the 43rd St. Maarten Heineken Regatta with a total of seven Canadian boats in the fleet of over 100. Serious racing and serious fun were had by all, and Canada snagged some podium finishes after the four days on the water – both sport boats and charter boats.
Results:
Panacea
CSA 6
Solana 45
1st overall in their class
Home Port: Vancouver, BC
In the six races, Panacea took 1st, 4th, 1st, 2nd, 2nd and a 1st.
Panacea took 1st place in the CSA 6 class
Owner Katy Campbell had her two best mates with her down south, Benjamin Daniel, and Hayley McIntosh. This was Panacea's first regatta charter boat with the rest of the crew from the Boston/Marblehead area. They had a total of 12 onboard.
Panacea had an eventful regatta to say the least. The crew were skilled sailors but had no current experience with symmetrical spinnakers. On day 1 they faced a wicked croissant that wrapped the kite around the forestay (yes, a croissant!). The main trimmer even had a heart transplant 18 months earlier.
Panacea Had also run into keel troubles in Grenada and had to get the whole bottom of the boat rebuilt just days before the Heineken. They arrived in St. Maarten just one day before training.
Even with a few headaches, they came out #1 in their class!
The Bella J crew after the around the island race on Saturday
Bella J
CSA 5
J/133
6th overall in their class
Bella J is originally from St. John's, Newfoundland but now calls the Royal Nova Scotia Yacht Squadron home.
Bella travelled more than 3000 NM this year to join many of the Caribbean circuits, Heineken being one of them. Owner Ray Rhinelander has a different east coast crew aboard every Caribbean race, except for two constants; Sarah Nicholson and Grace Flemming.
Heineken Regatta Crew: Ray Rhinelander, Sarah Nicholson, Grace Flemming, Gordon Hart, Keith Davidson, Margo Coughlin, Andrew Watts, Kathy Watts, Sam Hall, Michelle Derible, Chris Robar, Kelsey Keddy and Wes Corkum.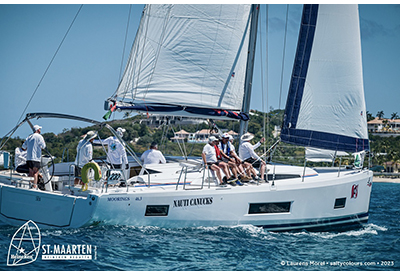 Canada had two Bareboat entries and two podium finishes! Nauti Canucks placed 2nd with Asterias right behind at 3rd.
Nauti Canucks
Bareboat 1
OC 46
2nd overall in their class
Home Port: Royal Van YC
Nauti Canucks had a group of 10 guys onboard and was skippered by Paul Rasmussen. Most of them have known each other since grade school.
Dave Chard, Mark Lloyd, Ian Wightman, John Hird, Dennis Vrabek, Chris Paterson, Marshall Pardey, Chris Ebbehoy, and Gary Yip made up the rest of the crew.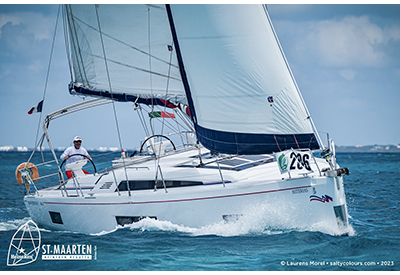 Asterias
Bareboat 1
OC 46
3rd overall in their class
Home Port: Royal Van YC
The crew of only four guys – Hart Buck, Michael Vermette, John Sandrelli, and Chris Ramsay – had a stellar performance placing just behind Nauti Canucks. 3 of the 4 guys had never even raced before.
Both Nauti Canucks and Asterias are from Royal Van, and most of the guys didn't even know each other before the regatta. They quickly became close and were happy to lend some beers to each other when the coolers ran dry!
Salacia 1
CSA 6
First 44.7
8th overall in their class
Home Port: Kootenay Lake Sailing Association, BC
Owner Chris Chart had a total of 6 guys onboard: Todd Kettner, Roger Higgins, Mike Bowick, Craig Berg and Jay Blackmore. This was their first time doing the Heineken Regatta.
Imaginaire
CSA 5
Xp44
9th overall in their class
Home Port: Northern Yacht Club, Winnipeg, MB
Owner and skipper Blair Magnus had a mix of friends and family onboard as crew: Peter Magnus, Wendy Magnus, Stewart Anderson, Rodney Boychuk, Aidan Lawton and Karel Spijker.
Little Wing
Multihull 2
Perry Antrim 52
4th overall in their class
Home Port: CAN & USA
Owner Ron Boehm had a crew of half Canadians and half Americans. Canada was represented by Dave Bradley, Debbie Bradley, Harvey Barnes, and Ann-Marie Collison.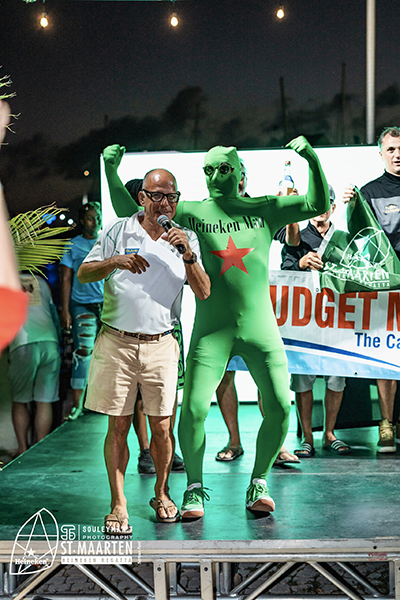 As always, the racing was world class and so was the party. Congratulations to all of the Canadians!
Save the dates! February 29 – March 3, 2024.
For more information, visit www.heinekenregatta.com.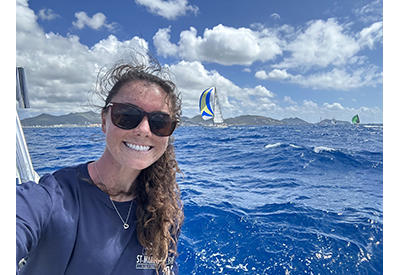 Allegra Smith-Herriott is the Associate Editor of Canadian Yachting. She is a Sport Media graduate from Ryerson University as well as an active sailor and power boater on Georgian Bay. She can be reached at This email address is being protected from spambots. You need JavaScript enabled to view it..