Cruising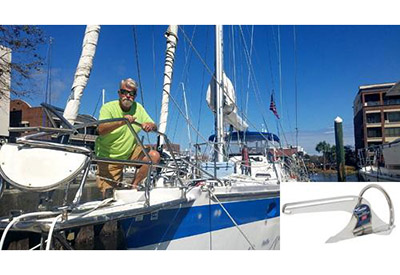 PENSACOLA. FLORIDA (USA) - The owner of a Roberts DS440 credits his Manson Supreme Anchor with keeping his steel sailboat seaworthy when Category 2 Hurricane Sally struck the Florida panhandle on September 16.
Read more: Manson Supreme Anchor Holds Roberts 44 Through...
Drawing on experience in both mechanical and textile product design the new XTX Soft Grip Clutch uses a combination of new materials to offer mid load rope holding in a lightweight, compact device.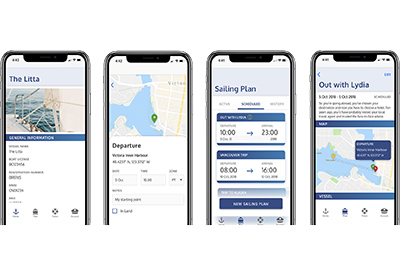 The Sailing Plan is a Canadian small vessel safety app that is a fast and easy-to-use tool for creating, filing and sharing sailing plans before heading out on the water.
As boat builders clamber to create ever-bigger platforms for ever-more generous budgets, the entry-level cruiser has become an elusive animal. Sure, if you want to daysail, there are plenty of small open boats from which to choose, but if you want a freshly built pocket cruiser, you're in for a long search.
Read more: Sneak Peek: Beneteau Oceanis 30.1 Little Big Yacht
Seasickness is the elephant on the boat that everyone is thinking about but trying to ignore. Dictionary.com defines seasickness as: "nausea and dizziness, sometimes accompanied by vomiting, resulting from the rocking or swaying motion of a vessel in which one is traveling at sea."
It has been remarkably windy lately, so I figured I should share some windy day techniques to make your sailing easier and faster. I've been club racing with my 13 year old son driving lately, so I figured I should share with you what I shared with him.
In Parts 1 and 2 we discussed fiberglass and gelcoat. This time, we'll explore the ways that epoxy can be used aboard.
Building on our last two editions (Sealants, and Fibreglass, respectively), Gelcoat is the next logical progression – that is, the outer part of the hull and decks. Gelcoat serves two main purposes: To protect the fiberglass beneath it, and to give a cosmetic finish as the outer layer of construction.
Last edition we talked about sealants to perform tasks like bedding and sealing. Other tasks like bonding, gluing, encapsulating and strengthening can be done using fiberglass, and the various resins available to saturate it.
After a successful R2Ak and regatta season in 2019, I felt that Pitoraq was due for a major maintenance catch-up.