Cruising
From time to time new laws and regulations relating to the operation of pleasure craft are added to the Small Vessel Regulations and are also added to the key learning points required to pass the test for the Pleasure Craft Operator Card (PCOC).
Read more: New Laws and Regulations That Apply to Pleasure...
The seasoned sailor mapped out an ambitious course around the world — aboard his 28-foot Bristol Channel Cutter yacht dubbed Pixie, Norrie would sail away from Vancouver Island to the Southern Ocean for a year-long solo circumnavigation of the planet.
Gori Propeller A/S is expanding its line of 3-blade folding propellers to include a model specifically for saildrive units. The new propeller has been introduced to suit the ZF SD15 saildrive.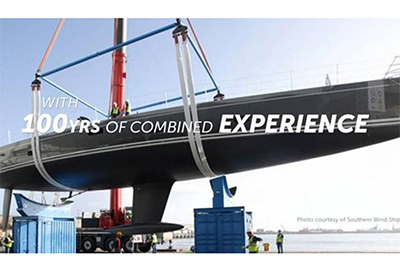 With the massive increase in boat sales through the pandemic, people are getting back on the water. What do you do if you find the perfect boat, but it draws 12"-18" too much? Or is the boat a little too tender?
Yanmar Marine has announced the market launch of custom solutions to pair with the new SD15 saildrive by ZF, strengthening its comprehensive range of products for the sailing sector.
Its first featured product line is the TeamO Marine Inflatable PFDs from the UK, equipped with a potential life saving technology called BackTow. Currently TeamO Inflatable PFDs are the only products in the world that has this ground-breaking technology, and the primary reason why Indie Marine has brought them to the Canadian boating and sailing community.
She never imagined herself on a sailboat, much less in the middle of the Atlantic Ocean. "… a wave breaks right over us with a mighty crash. The boat shudders sickeningly, then is still for a moment, and water pours out through the scuppers. Then it all starts again...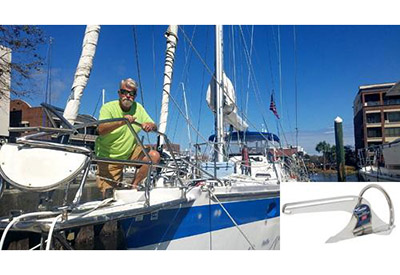 PENSACOLA. FLORIDA (USA) - The owner of a Roberts DS440 credits his Manson Supreme Anchor with keeping his steel sailboat seaworthy when Category 2 Hurricane Sally struck the Florida panhandle on September 16.
Read more: Manson Supreme Anchor Holds Roberts 44 Through...
Drawing on experience in both mechanical and textile product design the new XTX Soft Grip Clutch uses a combination of new materials to offer mid load rope holding in a lightweight, compact device.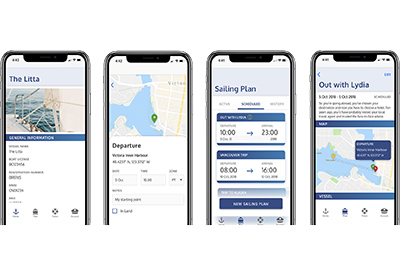 The Sailing Plan is a Canadian small vessel safety app that is a fast and easy-to-use tool for creating, filing and sharing sailing plans before heading out on the water.

Silver medal for Andre Deseau of West Van YC
Close to 40 young Canadian sailors were in action last weekend for the Midwinters West competitions held in California.
At the ILCA-NA Midwinters West held at Marina del Rey, Andre Deseau was the top Canadian with a second-place finish in the ILCA 4 class. The athlete from West Vancouver Yacht Club had a strong last day with a 4th, 1st and 3rd position, allowing him to climb from third to second spot.