Operation Cruising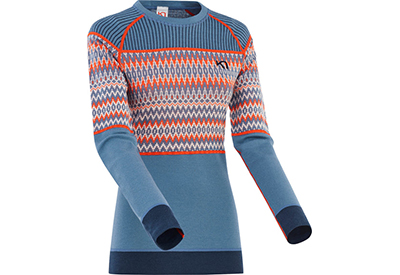 Following in the footsteps of my foul weather gear article from the last SinC edition, this time around I will tackle base layers. I can't stress enough the importance of getting these layers right!
My husband, Nick, and I planned our trip to Sint Maarten back in July hoping that everyone would be good and get vaccinated so we could get this pandemic over with. In September, we nearly pulled the plug, but as time went on, cases on the Caribbean island dropped to about three a week.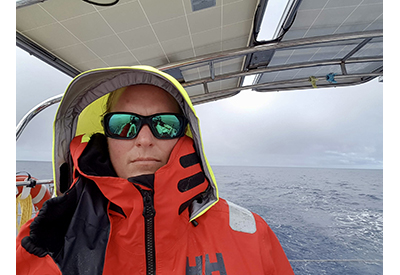 Winter is a great time to assess your gear and what upgrades you would like to make. If you're needing new foul weather gear, you may be a bit worried about the price tags and overwhelmed with the choices. Here is a checklist when shopping for new gear.
The Canada – US border cuts directly though Lake St Clair, with about 1/3 on the US side, and 2/3 in Canadian territory. That imaginary line that runs down the middle of Lake St Clair gives all sailors from both sides of the border a place to enjoy racing crowd and cruising.
Like many of you, I am itching to travel again… So, I will be heading to Croatia in September 2022 to join a flotilla! I am very excited to explore the islands, wineries, waterfalls, historic towns and much more. Even though I am part of a flotilla with a set itinerary, I still need to study my own passage plan as my crew and boat are my responsibility.
Seasickness is the elephant on the boat that everyone is thinking about but trying to ignore. Dictionary.com defines seasickness as: "nausea and dizziness, sometimes accompanied by vomiting, resulting from the rocking or swaying motion of a vessel in which one is traveling at sea."
It has been remarkably windy lately, so I figured I should share some windy day techniques to make your sailing easier and faster. I've been club racing with my 13 year old son driving lately, so I figured I should share with you what I shared with him.
In Parts 1 and 2 we discussed fiberglass and gelcoat. This time, we'll explore the ways that epoxy can be used aboard.
Building on our last two editions (Sealants, and Fibreglass, respectively), Gelcoat is the next logical progression – that is, the outer part of the hull and decks. Gelcoat serves two main purposes: To protect the fiberglass beneath it, and to give a cosmetic finish as the outer layer of construction.
Last edition we talked about sealants to perform tasks like bedding and sealing. Other tasks like bonding, gluing, encapsulating and strengthening can be done using fiberglass, and the various resins available to saturate it.