Aug 27, 2020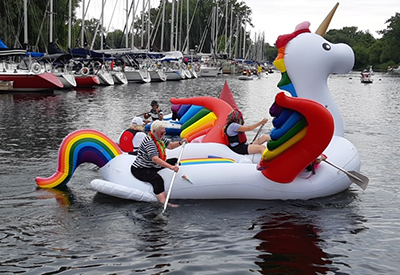 The second annual RCYC Paddlethon in support of the Ronald McDonald House Toronto ( RMHT ) was held on Sunday August 16. Almost a hundred members gathered to paddle anything that floats around the South Island of the Club in a fundraiser that raised $20,563.


(Below) as befits a sailing club, complete Sis included this course diagram


The day started with a Canon blast from the Rainbow Bridge that joins the North portion of the Club with the South Island. In the spirit of the event, that fun matters, the Members dressed in costumes reflecting the floating craft that they were paddling. There were Pirates of the Caribbean and a Wonder Woman on a stand-up paddle board.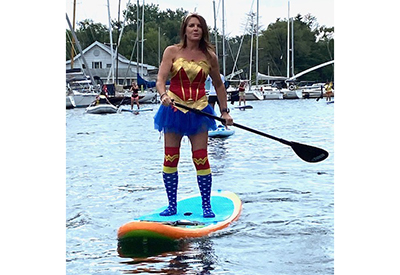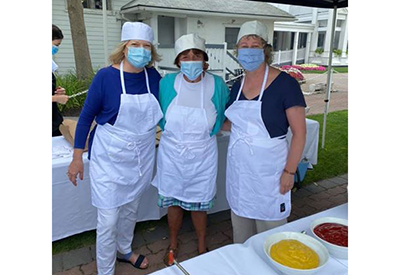 COVID masked volunteers

The paddle was followed by a thank you BBQ for all participants manned by volunteers, who flipped burgers and packaged the lunch in a Grab and Go approach to comply with COVID guidelines. The burgers were donated by McDonalds Canada. Everyone practiced good COVID health guidelines wearing masks and social distancing throughout the day.

The Ronald McDonald House Toronto keeps families with a seriously ill child together and close to the care they need. The House accommodates 81 families and is located at 240 McCaul Street in downtown Toronto, just minutes from The Hospital for Sick Children (SickKids) and Mt. Sinai Hospital.

The RCYC is dedicated to helping the RMHT and we hope this is beginning of what will be a long relationship of our members supporting this great house.

Doug Bullock
Organizer and Paddler