Club News
Sailing clubs are the backbone of the Canadian sailing scene. It's where we gather, race, learn skills and develop our next batch of sailors.
We want it all, racing, cruising, fun events and sailing photos. Please contact This email address is being protected from spambots. You need JavaScript enabled to view it.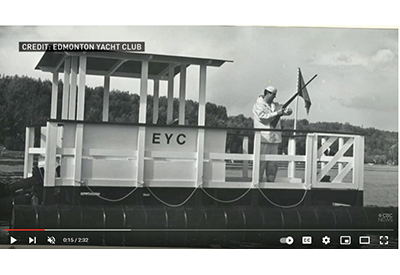 The Edmonton Yacht Club at Lake Wabamun has a long and storied history of bringing together captains and commodores to harness the power of the wind. It's one of a few clubs in the province.
This will be the tenth LYRA annual regatta that KYC has hosted since it commenced in 1894. Only two clubs (Rochester and Sodus Bay) have hosted more during that period.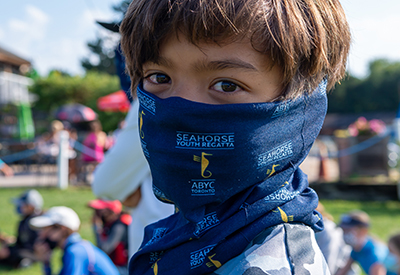 The Junior Racing program at Ashbridge's Bay Yacht Club has come some very enthusiastic parents. They began two years ago by organizing an event for young Optimist sailors who were not experienced enough to head to the Opti Canadian Championships.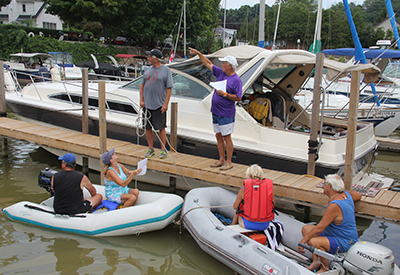 The second annual Dinghy Poker Run took place on Saturday August 22 at the Kanagio Yacht Club in Port Stanley, ON. With Covid 19 impacting all club functions with year, the dinghy poker run was one activity which could take place under social distancing requirements.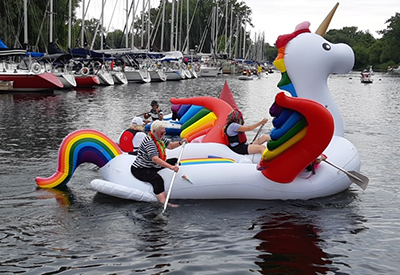 The second annual RCYC Paddlethon in support of the Ronald McDonald House Toronto ( RMHT ) was held on Sunday August 16. Almost a hundred members gathered to paddle anything that floats around the South Island of the Club in a fundraiser that raised $20,563.
Earlier last month, Thomas Fogh, Program Manager of Learn to Sail at Port Credit Yacht Club, had just returned from a training camp in Florida with a large group of junior sailors...

The European portion of SailGP Season 4 got underway this weekend in Saint-Tropez, France. Having hit record breaking speeds last year on the Côte d'Azur, Phil Robertson and the Canadians were looking forward to this weekend of racing, but things did not turn out as hoped. A penalty in the pre-start of race one was a precursor of what was to come, and it proved difficult for the team to recover.
A collision with Spain early on in race one set the team back and translated into eight penalty points for the event and an additional four penalty points for the season.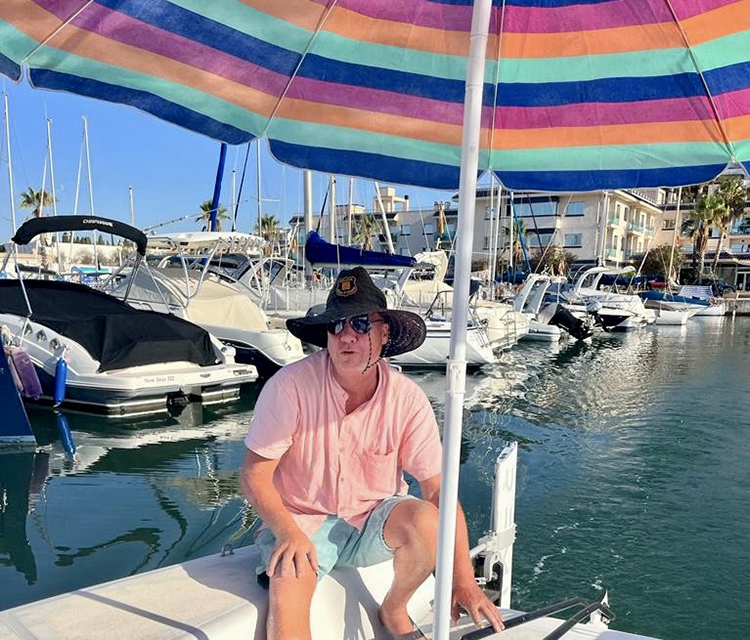 From sailing 8-Metres in Port Credit to sailing adventures hither and yon, our pal and occasional foredeck, D Danger Mitchele, is never one to be overheated even now that he's residing in sunny Spain. He's also not the kind of guy who would put a dodger on a racing boat. So, here's the logical solution.