Feb 2, 2022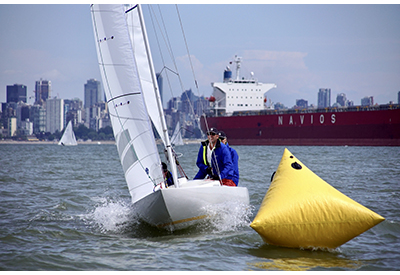 Ayrborn2 / All photos by: Christopher Nordhoff
It's been a quiet couple of years for Dragon sailing in North America. In 2020, most events, including Club Racing, were cancelled until late in the summer. But by 2021, a full set of local events were held. Because the US-Canada border was closed to non-essential travel, many big events were cancelled or had reduced attendance. With the border now open in both directions (with some restrictions), we expect 2022 to be better.
On the West Coast, the Vancouver Dragon Fleet held a full slate of events in 2021. Competition continues to be close, although one of the top boats was missing this year (her skipper lives in the US). The Wednesday night series, with six Dragons, was dominated by CAN118, Mistral and the weekend series, with eight Dragons, was narrowly taken by CAN148 Ayrborn2. The fleet is keen to rejuvenate interest, especially with younger sailors, and is actively encouraging new crew members to come out.
Eagle in Vancouver
On the East Coast, Chester Race Week, on Nova Scotia's South Shore, was run in 2021, but attendance was down because of the border closure. The Dragon Class was ably represented by CAN131 Intrigue, but with light winds, she placed mid-fleet in handicap racing. Still, some nice photos, and great to see a Dragon out there.
There are also Dragon fleets in Toronto (RCYC and Etobicoke YC) and individual Dragons racing in various other spots including Montreal and Mahone Bay NS.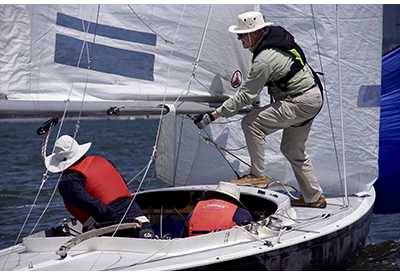 Black Magic
The Pacific Dragon Interport (Vancouver, Sydney, Hong Kong and Kansai) was postponed from spring 2021 until 2022. While there are still border restrictions, we are hoping that they will be relaxed enough that we can go ahead with this great trans-Pacific event next year.
For more on International Dragons read the online IDA Magazine for 2021/22, visit https://issuu.com/cemark/docs/ida_yearbook_21-22_pages
To see what is happening with North American Dragons, visit www.nadragons.org
To check out their Facebook, visit https://www.facebook.com/nadragons